Mind Your Beeswax | Luxury Candles
Regular price
Sale price
$39.95 USD
Unit price
per
Sale
Sold out
Share
Introducing our Travel Candle Collection Volume One, a journey in scents that captures the essence of diverse landscapes and cultures. Immerse yourself in the rich tapestry of fragrances, each inspired by a different corner of the world.
"Amber Smoke" transports you to the heart of South America, where the air is infused with the alluring blend of vanilla, tonka bean, and tobacco. Let the warm and smoky notes wrap you in a sense of mystery and allure.
"Cali Love" encapsulates the free-spirited vibe of the California coast, blending zesty citrus, refreshing coastal dew, and the grounding touch of cedarwood. Experience the carefree ambiance of sun-soaked shores wherever you go.
"Blossom Festival" takes you on a fragrant journey to Japan's cherry blossom festival. Inhale the delicate beauty of Japanese cherry blossom combined with the sensual allure of ylang-ylang and the soothing essence of copaiba. Allow the aroma to evoke the elegance and celebration of this cherished cultural event.
Indulge in the scents that transcend borders, inviting you to explore, dream, and create cherished memories with every flicker. The Travel Candle Collection Volume One is your passport to a world of captivating fragrances.
Key Fragrance Notes: 
Amber Smoke: Vanilla, Tonka Bean, Tobacco

Cali Love: Citrus, Coastal Dew, Cedarwood
Blossom Festival: Japanese Cherry Blossom, Ylang Ylang, Copaiba 
Hand Poured Using 100% Organic Beeswax
Burn Time: Approximately 45 hours 
Size: 7.5 oz | 213 g
Set of 3 (2.5 oz per Beeswax Candle) 
View full details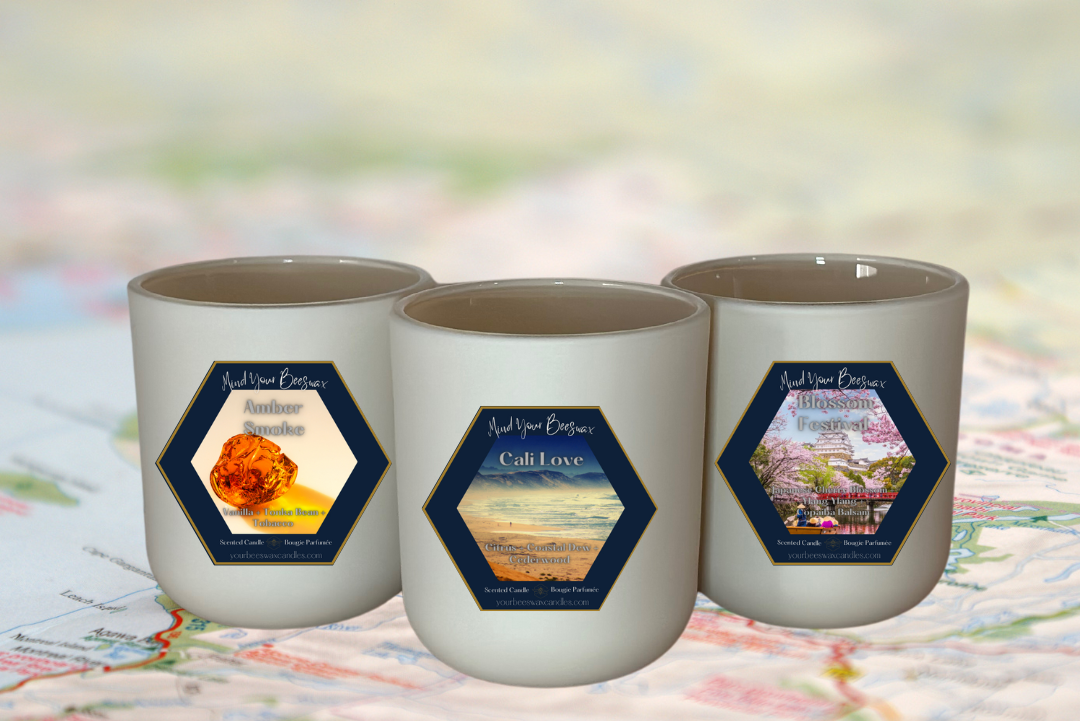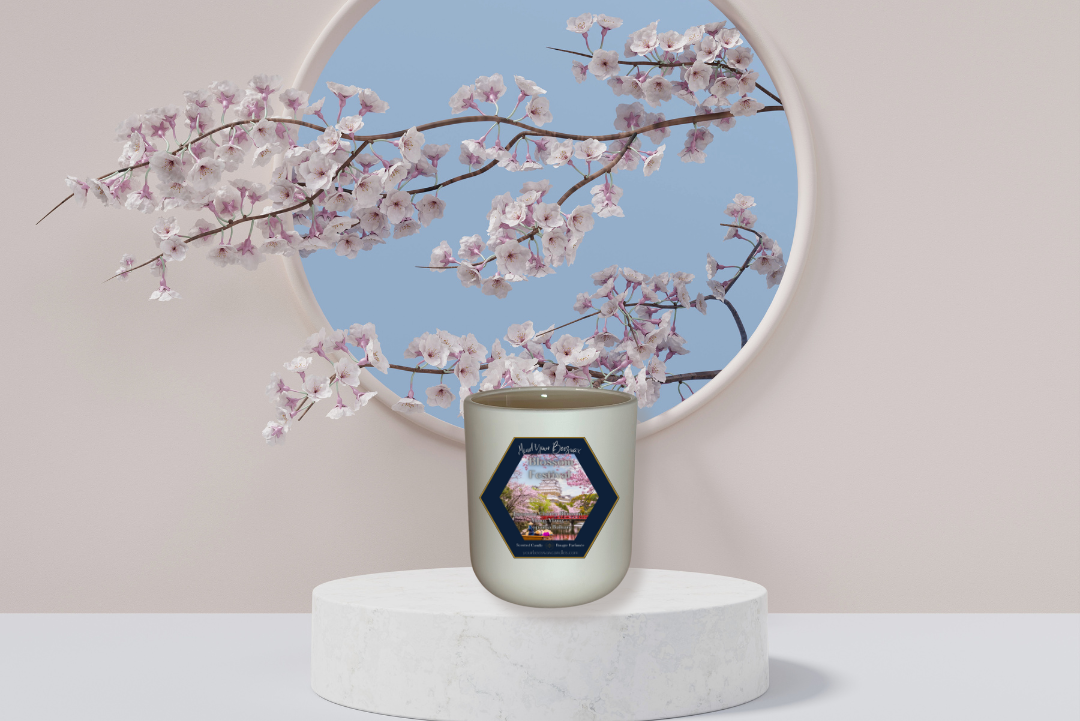 Key Benefits

Beeswax candles improve the air quality and have hypo-allergenic properties. 
Beeswax Candles are the most environmentally friendly.
Beeswax Candles burn much slower than Soy or Paraffin Candles.

Candle Care

It is Highly Important to burn your candle for at least 4 hours or more per use. This prevents common issues such as tunneling.  
Do Not Leave Candles Unattended
Keep away from flammable items
Keep out of reach of children and pets

Ingredients

100% pure Beeswax, Essential Oils, and Natural Fragrance Oils*

*Includes essences, extracts and accords from natural sources

Save the Bees

5% of all sales are donated to Save the Bees.